By plane: www.rennes.aeroport.fr
Daily flights to Rennes-St-Jacques Airport directly from major French and European cities with major airlines or with low cost airlines from Europe. Rennes St-Jacques Airport is easily accessible. It is located only 20 minutes from the city centre by taxi.
Below are some example of Airlines – Flights to Rennes:
By train: http://www.voyages-sncf.com/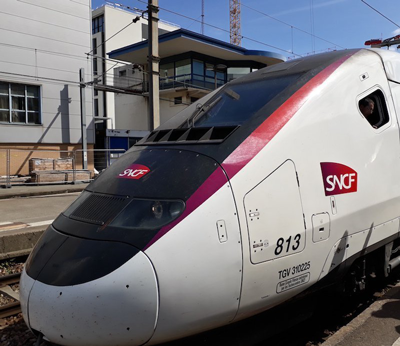 Direct high speed trains (TGV) from Paris to Rennes in 1:25, 41 daily round trips from 6:00 to 21:00

From Lille, Charles De Gaulle airport, Lyon, Marseille, and Strasbourg: direct TGVs to Rennes.
By car:
350 km from Paris. 3 hours and 30 minutes by motorways A11/A13

1h25 from Nantes